Here is a list of the conferences and events I have spoken at in the recent past and my bio is below the event list. I did take a break from speaking for a few years, but I am currently looking for speaking opportunities again.
2019 Conferences
Use the contact form on the bottom of this page to reach out to me or call me at 630-776-0831.
I already have talked to several organizations that are interested in having me come out to talk at their meetings and conferences.
Studying a variety of topics while earning my MBA from Kellogg, I chose to focus on Marketing and Operations.
I bring this unique combination of Entrepreneurship having owned and operated business for 20 years, along with the deep dive educationally in Marketing and Operations.
Kellogg is considered among the top schools for Marketing and the year I graduated was ranked #1 in the World for Marketing.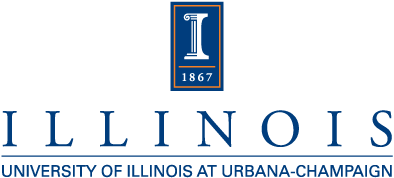 Earning a Bachelor of Science in Accountancy while practicing on the Varsity Wrestling team bring a unique perspective to time management. Earned Big Ten All Academic award as part of the Fighting Illini Varsity Wrestling Team.
In addition to my BS in Accountancy, I successfully passed the over 15 hour CPA exam the first time. The University of Illinois Urbana Champaign was the top ranked Undergraduate program in the USA while I was enrolled at U OF I.
Conference and Seminar List I Presented
• "Balancing SEM and SEO Marketing" - eTail East - Panel Discussion - 2018
• "Search Engine Optimization Tools" - Shop.Org - Lunch Roundtable Discussion - 2017 • "How Small Retailers Can Compete on Social Media Panel Discussion" - WBR/Etail Social Commerce Conference - 2012 • "The SEO Checklist Maximizing Your Current Strategy and Generating Revenues Today" - Key Note - Etail SEO Conference - 2011 • "Facebook and More - Learn How to Attract More Fans to Your Facebook Fan Page" - Meet Up Group - 2011 • "David vs Goliath In the Search Marketing Arena" - Internet Retailer Conference - 2011 • "Writing Ad Copy That Connects With Customers YOU Want" - Internet Retailer Conference - 2010 • "Why LinkedIn?" - Elmhurst Chamber of Commerce - 2010 • "Kellogg Entrepreneurship Panel" - Northwestern University - 2010 • "Secrets to Social Marketing - Twitter, Facebook, LinkedIn & Blogs" - Elmhurst Chamber of Commerce - 2009 • "Starting a Business" - East Leyden High School - 2008 • "Ask the Expert: Caree Day" - East Leyden High School - 2008 • "Work WITH the Media, Not Against Them" - Pape Foundation Wrestling Clinic - 2007 • "Ask the Expert: Career Day" - East Leyden High School - 2007 • "17 Tips for Running a Kids Wrestling Tournament" - Pape Foundation Wrestling Clinic - 2006 • "Wrestling Photograhy - Tips & Tricks" - Pape Foundation Wrestling Clinic - 2006 • "Tax Strategies for Coaches" - USA Wrestling Silver Level Coaches College - 2003 • "How to Use the Internet More Effectively" - Tax Practitioners of Illinois - 2002 • "USA Wrestling Bronze Clinic" - USA Wrestling Clinic - Fall 2002 • "USA Wrestling Bronze Clinic" - USA Wrestling Clinic - Summer 2002 • "SAP General Ledger Class" - Merisant Training Course - 2001
Jeffrey A Pape
Jeffrey (Jeff) A Pape founded WrestlingGear.Com in 1998 while operating his tax and accounting practice he founded a year earlier. Once in graduate school at Northwestern's Kellogg School of Management, he decided to focus exclusively on WrestlingGear.Com with it growing to average revenues of approximately $1.2 Million a year selling over $17 Million worth of wrestling gear with most of that coming after graduating from Kellogg.
WrestlingGear.Com has catered to the needs of elite athletes including former High School State Champions, Top High School Teams in the Country, NCAA All Americans, NCAA Champions, Top Collegiate Teams, Olympic hopefuls, and Olympians.
Jeff's unique approach to growing WrestlingGear.Com from the ground up have led to being quoted and written about in two business books, Chicago Sun Times, The Wall Street Journal, The New York Times, Bloomberg and even on National TV on the CBS Evening News. He has also spoken at top E-commerce conferences like eTail and Internet Retailer. Jeff also loves to read new and old business books to look for new ideas to bring into his businesses' marketing and accounting and operations.